Leak Solutions has maintained and repaired flat and low slope commercial roofs since 2001. Our committed staff will provide you with the latest technology, the most efficient and effective solutions, and the best customer service available. We are constantly researching technologies and educating ourselves on changes in roofing methods and products in order to better serve you. When you call us, you get professionals who understand the existing installation and the various methods and products available to stop leaks and correct other commercial roofing problems. For expert maintenance and repair services, contact us today. 
Roof Leak Repair and Replacement
Your business depends on a dry and safe environment. Besides being unsightly, roof leaks can cause mold growth, poor indoor air quality, and other hazardous conditions for you and your employees, often referred to as sick building syndrome.
We use thermal imaging technology to pinpoint leaky areas so we can repair only the area affected. This reduces the need to tear off and replace large sections of roofing, saving time and money. We quickly locate and repair roof leaks, restoring and replacing materials without disrupting your business.
Roof Coatings
Roof coatings are another way to ensure a leak-free environment and can be installed on existing roof surfaces. We are a certified installer of Hydro-Stop PremiumCoat, a fabric-reinforced elastomeric coating system which can be applied to all types of commercial roof systems. It is a flexible, UV-resistant, liquid elastomeric compound, reinforced with a tough polyester fabric. Because we are a certified applicator, PremiumCoat by Hydro-stop offers a 10 year warranty. The warranty can be extended every 10 years with a proper maintenance schedule. 
Metal roofs are subject to temperature differentials and can rust. Let our team repair and extend the life of your commercial metal roof. We power wash and thoroughly clean the metal, waterproof all fasteners, seams, and roof penetrations, then coat with Hydro-Stop PremiumCoat finish coat to protect the metal surfaces.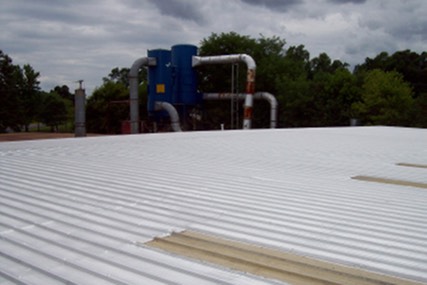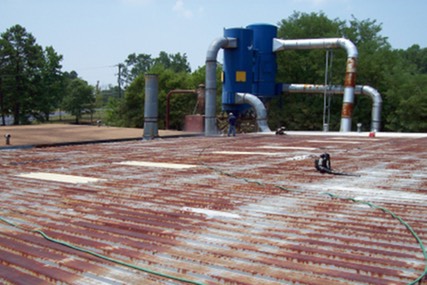 Regular Maintenance and Inspections
Our specialists can identify issues and fix leaks using thermal imaging technology to pinpoint specific problem areas. We can also maintain and prevent leaks by conducting regular inspections and finding small problems before they reach critical stage. 
Membrane roofs should be inspected on a regular basis to ensure that all flashings and seams are properly sealed, and drains are clear. Over time, climate-induced stresses and vibrations from roof mounted fans and HVAC equipment can loosen seals around skylights, vents, and parapets. We have experienced inspectors for modified bitumen, TPO, EPDM, standing seam metal, and any other type of commercial roofing system. Once leaks have penetrated to the insulation layer above the roof deck, repairs and replacements are much more costly. We can help you prevent costly repairs by providing regular maintenance and inspection for all types of membrane roofs. 
Contact us today at (205) 222-2286 today to get started with our roofing services.