Some of the local projects we've completed include:
Jack's Family Restaurant
Chili's
Hardees
The Fish Market
UAB Eye Foundation
Baptist Church of the Covenant
Located in Birmingham, AL, Leak Solutions provides industrial and commercial roof installation, replacement, maintenance, and repair across central Alabama. Since 2001, we have established a history of excellent service to all types of commercial and industrial clients including office buildings, restaurants, shopping centers, warehouses, manufacturing facilities, free-standing retail outlets, and agricultural buildings. We are a local commercial roofing contractor with experienced crews who repair and replace all types of commercial roofing. Trust us to provide the same great service for you and your business.
We are also a Duro-Last Elite contractor. Duro-Last membrane roofing is a proprietary thermoplastic single ply membrane. It provides a guaranteed, high reflectance, leak-free membrane roof. Learn more about the Duro-Last roofing system here.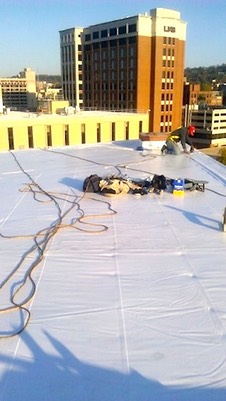 We also install modified bitumen roofs using Derbigum modified bitumen products. It carries a 30 year warranty and can be installed with a white surface for reflectance and energy conservation.  
In all areas where a freeze-thaw cycle exists, membrane roofs should be inspected on a regular basis to ensure that all seals, flashings, and drains are clear and remain sealed. Our inspections will also ensure that parapets and roof-mounted HVAC units, skylights, vents, and other roof mounted equipment are still sealed appropriately. We understand that businesses rely on a leak-free environment to reduce downtime, prevent damage, and retain revenue. Learn more about our maintenance and repair services here.
Roof coatings are another way we help ensure a leak-free environment. It can be installed on existing roof surfaces. We use Hydro-Stop PremiumCoat, a fabric-reinforced elastomeric coating system on all types of membrane and metal roofs.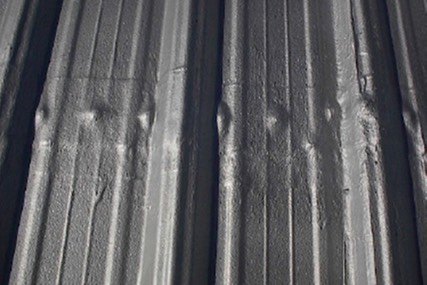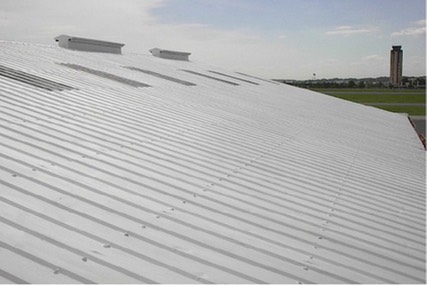 Using infrared thermal imaging, we identify and pinpoint problem areas that are not visible to the naked eye. We save our customers money by repairing these suspect areas rather than replacing the entire roof section. Our repairs help extend the life of the existing roof system and help to achieve the maximum life cycle potential.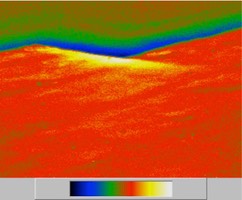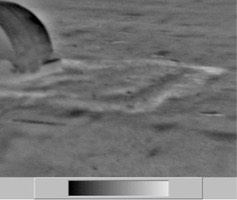 Large scale collection of solar energy for conversion to electric power is coming. Banks of photovoltaic cells mounted on the roofs of larger commercial buildings will become more cost-effective with shorter payback periods. At Leak Solutions, we can see the possibilities for the future and have already prepared by becoming certified in solar roof systems. Let us help you with solar technology today. 
For all of your commercial roof installation and repair needs contact us today at (205) 222-2286.